Welcome to

YAMAYO India
Since 1995, YAMAYO India has been devoted towards developing high precision measuring instruments, to meet your application needs, you can count on our high quality products. YAMAYO India has established world class reputation for quality & service. We intend to continuously evolve our relationship with our customers.

Measuring Instruments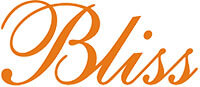 NDT Instruments
REGISTERED UNDER INDIAN COPYRIGHTS ACT, COPYRIGHT REGISTRATION NO. A-60911/2002. REGISTERED UNDER INDIAN TRADEMARKS ACT, 1999.
Copyright © 2023 Yamayo. All Rights Reserved.
Designed & Developed by
www.graficali.com